Director of the Defense Innovation Unit
The U.S. Department of Defense (DoD) seeks a mission-driven executive with an established track record for innovative engagement with both the commercial and government sectors to lead the Defense Innovation Unit (DIU).
The mission of DIU is to strengthen national security by leveraging the U.S. and international innovation marketplaces to accelerate the adoption of commercial technology into the DoD. DIU carries out its mission by partnering with cutting-edge commercial firms to identify, prototype, and field advanced solutions that address national security challenges. DIU is headquartered in Silicon Valley (Mountain View, California) with additional offices in Washington, DC; Austin, Texas; Boston, Massachusetts; and Chicago, Illinois. As of September 2021, DIU's staff included 23 civilians, 10 special government employees, 34 active-duty military personnel, 38 part-time reservists, three Intergovernmental Personnel Act staffers, 26 detailees and liaisons, and 77 full- and part-time contractors. DIU also oversees the National Security Innovation Network (NSIN), which partners with academia and the venture community to address national security challenges, and the National Security Innovation Capital (NSIC) initiative, which accelerates the development of dual-use hardware technology to our nation's economic competitiveness.
The Director will be a thought leader in the field of defense technology transition, and play a high profile role in communicating the Department's vision and shaping public discourse on the topic. The Director of DIU will have an established reputation for identifying and implementing new processes, products, services, and methods of delivery that can be applied to how the DoD adopts commercial sector technology. They will also demonstrate a commitment to cultivating an inclusive and collaborative workplace culture.
The Director of DIU is a direct report to the Under Secretary of Defense for Research & Engineering – the DoD's Chief Technology Officer. In this role, they will lead a diverse workforce of DoD civilians and military service members from the interagency and private sector who are dedicated to innovation for the DoD. The Director and their staff will focus on improving practices, process, and effectiveness in the delivery and transition of state-of-the-art commercial technology solutions to the DoD.
The Director of DIU will have extensive experience in industry and/or the private sector – with expertise in technology commercialization and the broader innovation ecosystem. They will also have exposure to and knowledge of U.S. government and/or DoD processes (with an emphasis on science & technology development and acquisition processes) to:
Increase the adoption and application of capabilities to end-users in the DoD;
Improve the Department's agility, knowledge, and practices to effectively and responsibility transition and scale proven innovative solutions; and
Expand engagement and opportunities to work with non-traditional vendors across the U.S. and international innovation base.
The Director will have demonstrated success working with a wide range of stakeholders (Congress, Military Departments, and the Office of the Secretary of Defense). These skill sets will provide them the tools needed to help the DoD work with the private sector to innovate and adopt new technology.
Knowledge and Skills Required by the Position
Demonstrated ability to lead an organization successfully in change management and strategy implementation. Experience with strategic communication will prepare the Director of DIU to effectively convey this message to key stakeholders and the general public.
Demonstrated knowledge and experience in the private sector with funding and product development, with an emphasis on early- to mid-stage companies with cutting-edge capabilities, technology commercialization, dual-use technology, and how U.S. government policies and structures impact the U.S. innovation ecosystem.
Embodies and fosters initiative, creativity in problem solving, teamwork, respect for individuals, and a strong commitment to recruiting and retaining a diverse workforce.
Demonstrated ability to address issues in a collaborative manner that fosters teamwork, inclusion, and diversity in the decision-making process. Experience managing a team and overseeing direct reports.
Demonstrated knowledge and experience in sourcing new ideas for innovations, tools, or approaches that could be transformative, and to be able to apply the most promising solutions into existing efforts.
Demonstrated knowledge of government processes to develop and field capabilities. Ideally, Director of DIU will have past success leading in a government setting. This expertise will prepare them to navigate current and/or develop new paths to acquisition and transition of innovative technologies into sustainable programs in support of emerging or long-term DoD needs.
Demonstrated success in dynamically managing multiple funding streams. Past success developing acquisition plans to address requirements. Demonstrated ability to manage cost, schedule, performance, and risk of a complex, multiyear program.
Ability to plan, organize, develop studies or projects, and negotiate effectively with management to accept and implement recommendations, including when proposals involve substantial DIU resources, require extensive changes in established concepts and procedures, or may be in conflict with previous programming actions.
Administrative Information
Work Location: Mountain View, CA
Work Schedule: Full-time
This position is subject to drug testing.
This position requires the selectee to obtain a TS/SCI (Special Sensitive) security clearance.
This is a financial filer position – Candidate will be required to file annual financial disclosure.
Travel may be required: 50%
Telework is authorized: Yes
Physical Examination: No
Overtime: This position is NOT approved for overtime.
Relocation costs may be paid per the Joint Travel Regulation.
This is a term appointment of five years with possible extension for sixth year.
Instructions to Applicants
Resume not to exceed five pages.
Emphasis on prior history of success leading complex organizations.
Candidates may be required to complete individual or panel interview(s) as the hiring process moves to final decision.
Resumes will be submitted to:
OSD.RE.Recruiting@mail.mil
Subject line for the e-mail should read "Application for Director, Defense Innovation Unit"
Application deadline is Friday, August 12th at 11:59PM EST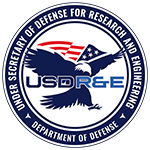 Office of the Under Secretary of Defense,
Research and Engineering (OUSD(R&E))
3030 Defense Pentagon, Washington, DC 20301-3030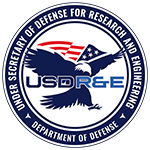 Office of the Under Secretary of Defense,
Research and Engineering (USD(R&E))
The Pentagon, Washington, DC 20301