Updated Response Date: Apr 17, 2020 05:00 pm EDT
The Space Development Agency (SDA) seeks input on a DRAFT Request for Proposal (RFP) to inform the approach and technical requirements for the Transport layer. Transport Tranche 0 is an interoperable mesh network of tens of satellites to provide periodic low-latency and high-capacity data connectivity. The agency is looking for industry feedback to inform the current specific requirements and technical challenges that include, but are not limited to, low-recurring cost satellite buses, Link 16 and Integrated Broadcast System (IBS) mission payloads, and interoperable crosslinks and networking. Provide feedback now or join the SDA Virtual Industry Day on April 2 to hear more about it!
Responses Due: March 30, 2020
The Space Development Agency (SDA) seeks input through a Request for Information (RFI) looking for software to employ with mission partners to support the Custody Layer. The agency will develop ground-based Multi-INT software solutions to exploit mission partner data to provide beyond-line-of-sight targeting. The Custody Layer's mission is to maintain track for left-of-launch time-critical targets and enable solutions from sensor data to support 24/7 target capabilities for the warfighter.
Original Response Date: March 31, 2020
The Space Development Agency (SDA) seeks input through a DRAFT Request for Proposals (RFP) regarding the launch of one Overhead Persistent Infrared (OPIR) experimental satellite in 2021. This satellite, the "Tracking Phenomenology Experiment," will characterize scene backgrounds to optimize algorithms, Concept of Operations (CONOPS), and wavebands for advanced missile detection and tracking.
Original Date Offers Due: Jan 20, 2021 05:00 pm EST
The Assistant Director for Autonomy (AD, Autonomy) in the Office of the Under Secretary of Defense for Research and Engineering (OUSDR&E) and his team is seeking input from industry about advanced autonomous systems modernization aligned with the 2018 National Defense Strategy (NDS).
Original Inactive Date: Feb 04, 2021
Space Development Agency (SDA) is responsible for defining and monitoring the Department's future threat-driven space architecture and accelerating the development and fielding of new military space capabilities necessary to ensure U.S. technological and military advantage in space for national defense. 
Updated Response Date: Mar 27, 2020 05:00 pm EDT
The Space Development Agency (SDA) will host a digital Industry Day on Thursday, April 2, 2020. The Industry Day was converted to a digital event based on the cancellation of the nearby 36th Space Symposium. Due to this adjustment, registration for Industry Day has been extended through March 27. Those registered will receive the logistics information via e-mail for joining the event digitally.
This Industry Day will focus on the anticipated solicitation for the Transport Tranche 0 capability, an interoperable mesh network of tens of satellites to provide periodic low-latency and high-capacity data connectivity over a given area of responsibility (AoR), and downlink over tactical data links. SDA anticipates releasing a draft solicitation for the Transport Tranche 0 capability prior to the Industry Day.
Original Date Offers Due: Apr 27, 2020 03:00 pm EDT
Today the Office of the Undersecretary of Defense for Research and Engineering released the funding opportunity announcement to create a Bioindustrial Manufacturing Innovation Institute (BIOIND MII). This will be the ninth DoD Manufacturing Innovation Institute established by the Office of the Secretary of Defense's Manufacturing Technology (ManTech) Program. This announcement seeks proposals to establish the BIOIND MII, which will serve as a public-private partnership between government, academia, non-profit organizations, and industry to address the spectrum of manufacturing challenges associated with biomanufacturing of non-medical products. Through this partnership, the BIOIND MII will advance domestic biomanufacturing and support the establishment and growth of supply chain intermediaries within the U.S. that are essential for the bioeconomy.
This biomanufacturing institute will specifically focus on design-for manufacturing, scale-up production, downstream processing, and test and evaluation. It will build a resilient ecosystem, focus on ethical, legal, and social implications (ELSI), as well as advance related education and workforce development activities. The BIOIND MII will also serve as a venue to bring together public and private entities in order to examine and advance industry-wide standards, tools and measurements, and biosecurity and biosafety tenants for the responsible usage of this emerging technology. The combination of defense priorities addressable by bioindustrial manufacturing and the commercial potential of these innovations to industry will also require the expansion of a relatively small number of experts into a broader U.S. ecosystem and workforce capable of innovating and supplying defense and commercial entities with scalable, biomanufactured products.
---
More information on the FOA FA8650-20-S-5028 can be found here.
New Business Opportunities
Have a solution to a DoD Technology need?
DARPA
Defense Advanced Research Projects Agency
DARPA pursues opportunities for transformational change rather than incremental advances. It does so collaboratively as part of a robust innovation ecosystem that includes academic, corporate, and governmental partners. DARPA relies on these diverse performers from throughout this ecosystem to apply multi-disciplinary approaches to advance basic research and create innovative technologies.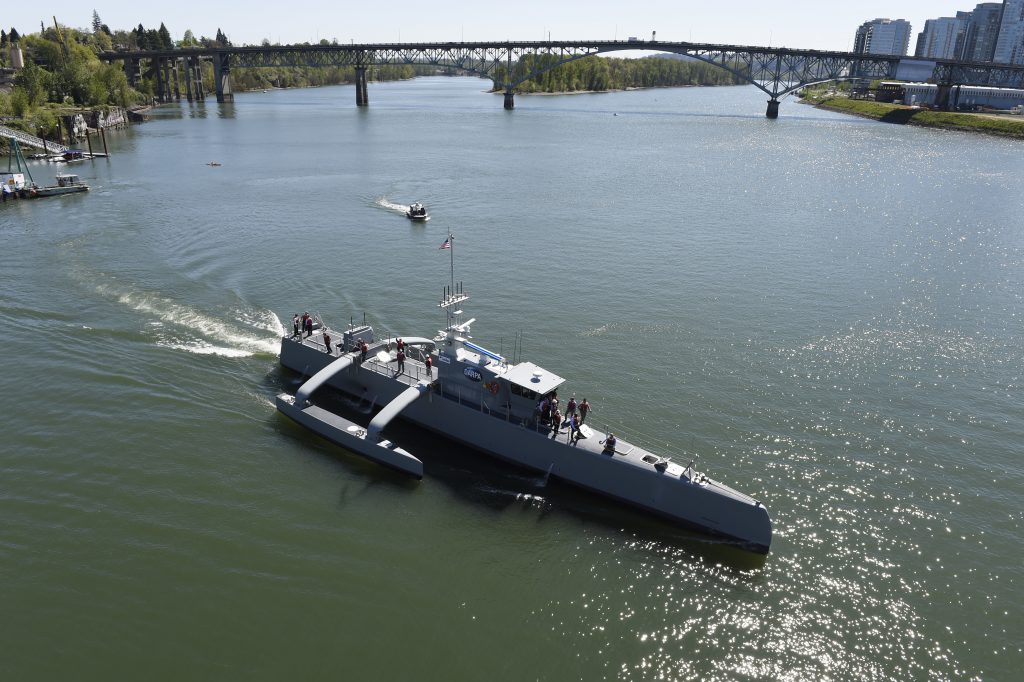 FBO.gov has been moved to beta.SAM.gov and is now known as Contract Opportunities. The website beta.SAM.gov is now the authoritative location for finding contract opportunities.
DIU
Defense Innovation Unit
DIU provides revenue to companies in the form of prototype contracts (a Commercial Solutions Opening based on the Other Transaction authority) to solve DoD problems. These prototype awards can include hardware, software, or unique projects. More importantly, after a successful prototype, the company involved and any DoD entity can enter into follow-on production contracts.
(U.S. Air Force photo by J.M. Eddins Jr.)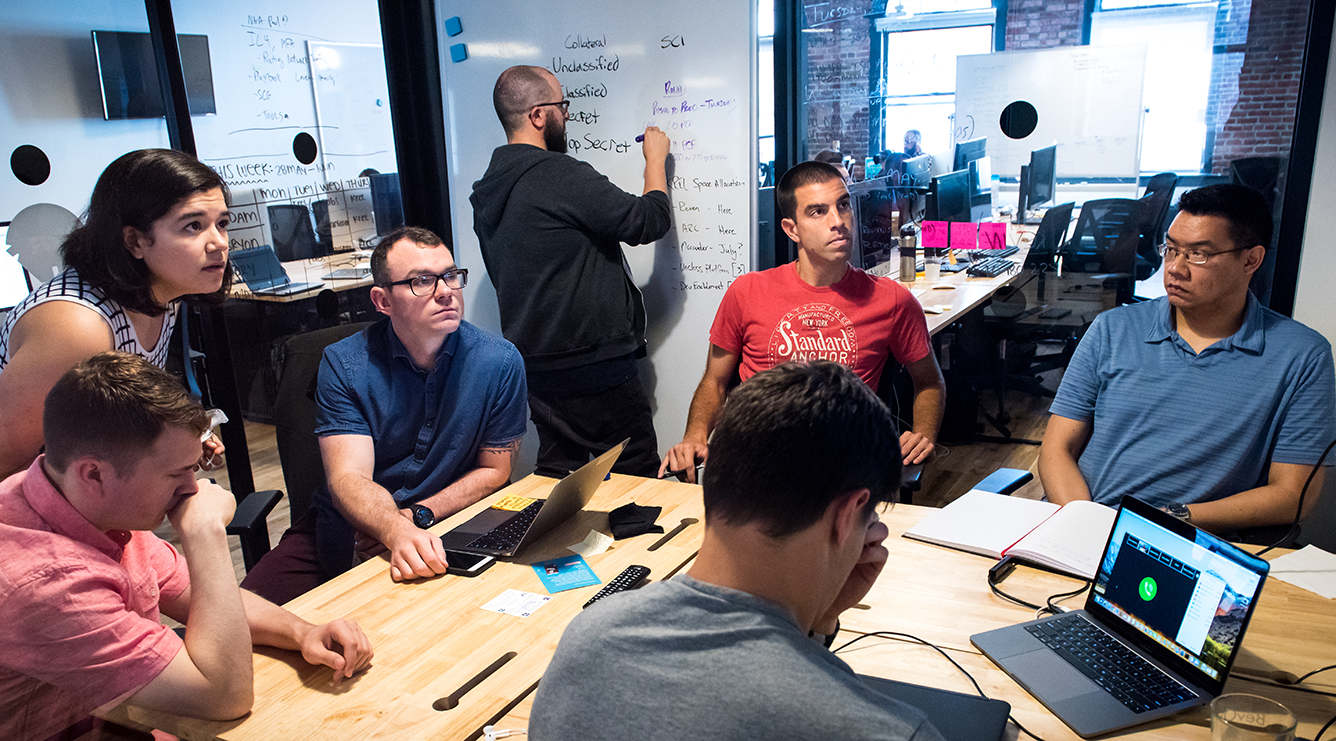 Everything you need in one place
The Defense Innovation Marketplace has more than 44,500 industry IR&D projects. Learn about and leverage industry's innovative technology projects.