Dynamic Spectrum Sharing 5G Prototype(s) at Hill AFB, UT
End Date: 3QFY20
Funding is for development of a 5G Prototype Testbed, 5G Prototype Enhancements, and 5G Prototype Applications to demonstrate and experiment with effective methodologies (hardware, software, and systems) for dynamic spectrum sharing enhanced by 5G communications technologies.
Reference: Solicitation #: W15QKN-15-9-1004; NSC-20-RPP-03
---
SDA Publishes Broad Agency Announcement for Mission-Specific Application Prototypes
Response Date: Executive Summaries (optional) - July 15, 2020
Full Proposals: August 21, 2020
The Space Development Agency (SDA) is seeking executive summaries and proposals through a Broad Agency Announcement (BAA) for software prototypes that enable the mission-specific needs of the National Defense Space Architecture (NDSA). The three technical areas addressed in this BAA are (1) Custody, (2) Navigation, and (3) Tracking.
The developed prototypes will be used to demonstrate novel technical capabilities as well as inform architecture trades between ground and on-orbit processing. The period of performance for all proposed efforts should end no later than September 30, 2021. Multiple awards are expected. Optional executive summaries are due July 15, 2020 for feedback (anticipated by July 24). Full proposals are due August 21, 2020.
---
SDA RFP Seeks Industry Proposals for Tranche 0 MSE&I
Response Date: August 13, 2020
Today, SDA posted a Request for Proposal (RFP) for SDA's first generation (called Tranche 0) Mission Systems Engineering and Integration (MSE&I). The RFP seeks to provide systems engineering and integration services for SDA's satellite and ground programs to field in late fiscal year 2022. SDA is soliciting industry partners to work alongside SDA, the U.S. Navy, and satellite vendors to deliver an integrated space and ground enterprise.
The MSE&I vendor will work with commercial and government space and ground providers to establish SDA enterprise-level technical and schedule baselines, interface with external customers, provide cybersecurity support for the integrated SDA enterprise, and lead test campaign planning and execution for warfighter mission scenarios and experiments in Tranche 0.
This RFP builds upon industry responses to SDA's MSE&I Request for Information released in May 2020. Proposals are due August 13, 2020.
---
OUSD(R&E) Fire Support Next Request for Information
Original Date Offers Due: January 20, 2021 05:00 pm EST
The Assistant Director for Autonomy (AD, Autonomy) in the Office of the Under Secretary of Defense for Research and Engineering (OUSDR&E) and his team is seeking input from industry about advanced autonomous systems modernization aligned with the 2018 National Defense Strategy (NDS).
---
SDA Issues First Solicitation: BAA Seeks to Develop "Intellectual Pipeline" for NDSA
Original Inactive Date: Feb 04, 2021
Space Development Agency (SDA) is responsible for defining and monitoring the Department's future threat-driven space architecture and accelerating the development and fielding of new military space capabilities necessary to ensure U.S. technological and military advantage in space for national defense.
---
Independent Research & Development (IR&D) is a key source of innovation for the department. We encourage private entities to get involved through the means below.
OUSD(R&E) Job Openings
| Announcement # | Job Title | Closing Date |
| --- | --- | --- |
| SL-10915201-20-SR | Director for Strategic Intelligence Analysis Cell | September 30, 2020 |
DARPA
Defense Advanced Research Projects Agency
DARPA pursues opportunities for transformational change rather than incremental advances. It does so collaboratively as part of a robust innovation ecosystem that includes academic, corporate, and governmental partners. DARPA relies on these diverse performers from throughout this ecosystem to apply multi-disciplinary approaches to advance basic research and create innovative technologies.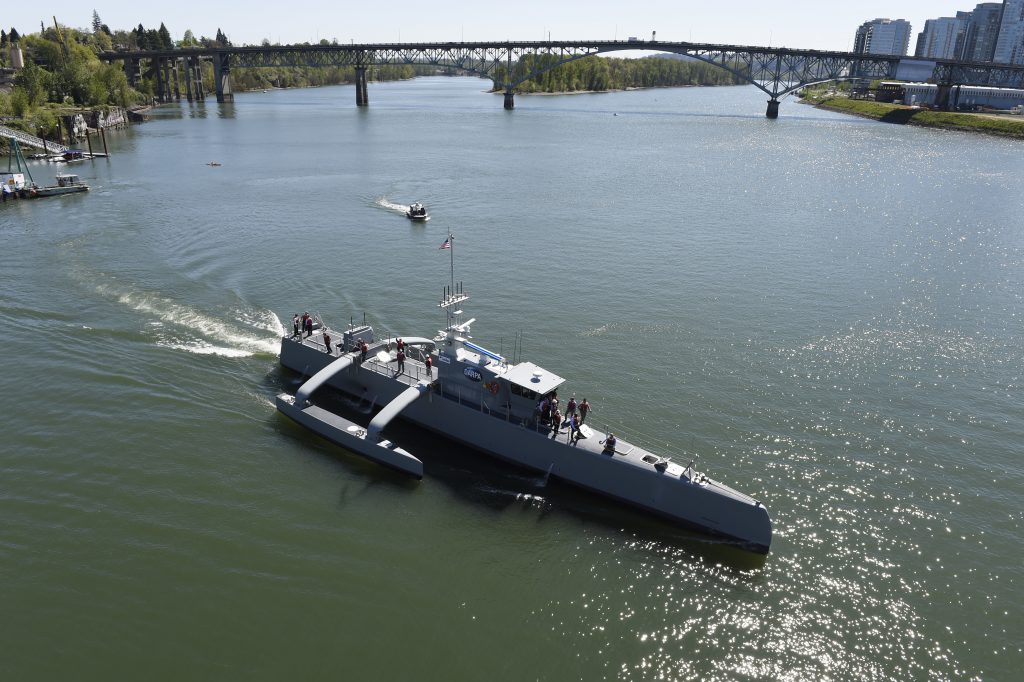 DIU
Defense Innovation Unit
DIU provides revenue to companies in the form of prototype contracts (a Commercial Solutions Opening based on the Other Transaction authority) to solve DoD problems. These prototype awards can include hardware, software, or unique projects. More importantly, after a successful prototype, the company involved and any DoD entity can enter into follow-on production contracts.
(U.S. Air Force photo by J.M. Eddins Jr.)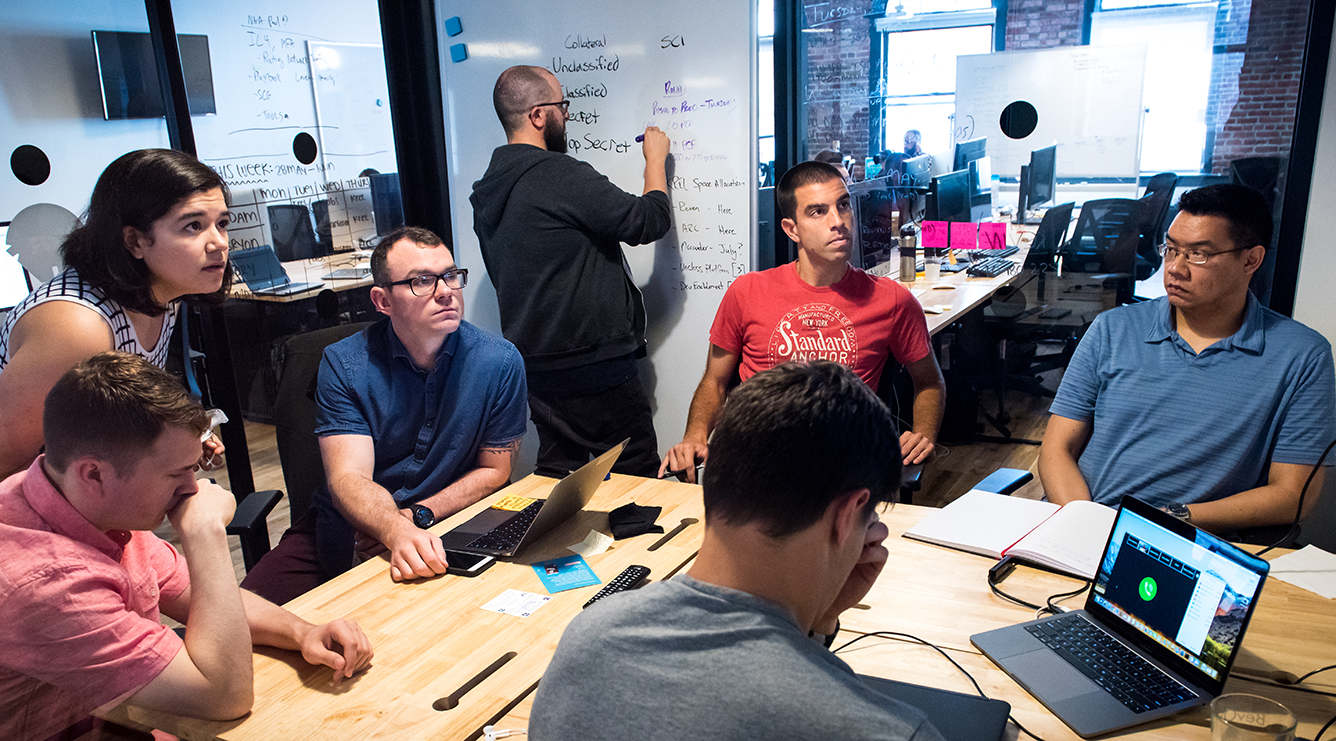 Everything you need in one place
The Defense Innovation Marketplace has more than 44,500 industry IR&D projects. Learn about and leverage industry's innovative technology projects.