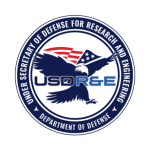 The Defense of Department Invests $27 million in Historically Black Colleges and Universities for Scientific Research in Critical Technology Areas
NEWS RELEASE: CAO as of Sept. 13, 2022
The DoD today announced awards totaling $27 million to Historically Black Colleges and Universities (HBCUs) to conduct research in defense critical technology areas. These competitive awards are funded through the DoD HBCU and Minority-Serving Institution (MSI) Research and Education Program and range up to $9 million for each institution.
"The research elevation of HBCUs and their ability to further address the Department's science and technology challenges remains a top priority," stated Evelyn Kent, Director, DoD HBCU/MSI Program and Outreach Office. "The Department's investment through this competition will support principal investigators, faculty, and students to develop new research capabilities or enhance existing research capabilities in support of national defense. These awards also encourage commitments by the institutions that will help promote and elevate their status from the R2 to the R1 category on the Carnegie Classification scale."
A merit-based competition administered by the Office of Naval Research (ONR) selected three HBCUs to conduct five-year research projects in areas including artificial intelligence, machine learning, cyber security, and autonomy. The awards will enhance the capacity of the HBCUs to participate more fully in DoD research programs and activities. The funding opportunity was also designed to encourage commitments by the eligible institutions to invest time and resources that will elevate their research ranking on the Carnegie Classification of Institutions of Higher Education scale from R2 status (doctoral universities with high research activity) to R1 status (doctoral universities with very high research activity).
Made under policy and guidance from the Office of the Under Secretary of Defense for Research and Engineering (OUSD(R&E) with participation from ONR, the awards support the research initiatives of OUSD(R&E) and the Navy. The solicitation was available to 36 HBCUs and MSIs currently ranked as R2 on the Carnegie Classification scale. A webinar conducted in March allowed eligible institutions to receive pertinent feedback from program managers on the critical research and technology interests of DoD and ONR. The competitive funding opportunity received 14 proposals, which were evaluated by the Military Service research offices..
DoD HBCU/MSI Program Award Recipients:
| | | |
| --- | --- | --- |
| Principal Investigator | Institution | Research Projects |
| Dr. Bruce Jones | Howard University | Building Research Capacity and Future ONR/DOD Workforce Skills In Human-Centered Artificial Intelligence at Howard University |
| Dr. Willie May | Morgan State University | Research and Education in Equitable Artificial Intelligence and Machine Learning: Cybersecurity Implications for National Defense |
| Dr. Kaushik Roy | North Carolina Agricultural and Technical State University | Trustworthy Cyber physical defense systems via Artificial Intelligence and Shared Autonomy |
The Under Secretary of Defense for Research and Engineering (USD(R&E) is the Chief Technology Officer of the Department of Defense. The USD(R&E) champions research, science, technology, engineering, and innovation to maintain the United States military's technological advantage. Learn more at www.cto.mil, follow us on Twitter @DoDCTO, or visit us on LinkedIn at https://www.linkedin.com/company/ousdre.