PROJECT PELE
MOBILE NUCLEAR REACTOR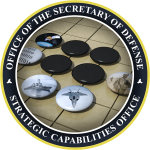 In 2016 the Defense Science Board (DSB) identified energy as a critical enabler of future military operations. The study noted that battlefield energy usage will likely increase significantly over the next few decades with energy needs of current and future military capabilities and operations likely outpacing improvements to energy efficiency and management. The DSB found that intermittent character of many alternative energy sources do not appear able to keep pace with the growth of the Department of Defense's (DoD) energy needs, concluding that, "the U.S. military could become the beneficiaries of reliable, abundant, and continuous energy through the deployment of nuclear energy power systems."
Consequently, the DoD's Strategic Capabilities Office (SCO) launched Project Pele. The project's objective is to design, build, and demonstrate a prototype mobile nuclear reactor within five years, following the DSB study recommendations. This effort will leverage state-of-the-art technologies and recent advances in nuclear engineering to deliver an inherently safe nuclear reactor. The reactor will be designed to provide reliable and resilient power, while minimizing risk of nuclear proliferation, environmental damage, or harm to nearby personnel or populations.
Project Pele is led by SCO in close collaboration with the Department of Energy, Nuclear Regulatory Commission, U.S. Army Corps of Engineers, as well as with industry partners.
Environmental Impact Statement
SCO has released a Final Environmental Impact Statement (EIS) in accordance with the requirements of the National Environmental Policy Act (NEPA) to ensure all environmental and health factors are considered before making a final determination on whether to build a mobile nuclear reactor, and where to perform this work. The following documents were published on the Federal Register on the dates listed below.
Copies of the Draft and Final EIS can be accessed from the links below: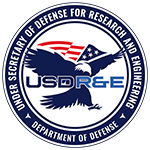 Office of the Under Secretary of Defense,
Research and Engineering (USD(R&E))
The Pentagon, Washington, DC 20301